Regular price
Sale price
£9.00 GBP
Unit price
per
Sale
Sold out
Product Description

Certified Wildlife Friendly Nourishing Herbal Tea

Nourishing : Supporting : Soothing

Introducing our new herbal tea; a delicious winter blend designed to nourish, support and soothe as we go into the colder months, made from hand picked Scots pine, hawthorn berries, yarrow, meadow sweet, plantain, peppermint, chamomile and lavender.
More info

This nourishing tea has a gentle woodsy green aromatic flavour. The leaves and flowers within have been selected for their ability to nourish the body and soothe the senses, giving a feeling of internal warmth and well-being. Grown amongst the wildflowers and wildlife of the Seilich meadow and surrounding hedgerows and woods, then handpicked and gently dried before being packaged in 100% recyclable cardboard tubes. Note, this is whole leaf, loose leaf tea. An organic reusable tea bag can be bought alongside the tea for ease of use.

How to use

Directions for use: Spoon the tea (2 teaspoons) into a pot or re-usable tea bag. Steep in freshly boiled (but not boiling) water and leave to brew for 2-4 mins according to taste. Enjoy.

Ingredients

Ingredients: Scots pine needles, hawthorn berries, yarrow flowers, meadow sweet flowers and seeds, plantain leaves, peppermint leaves, chamomile flowers and lavender flowers.
View full details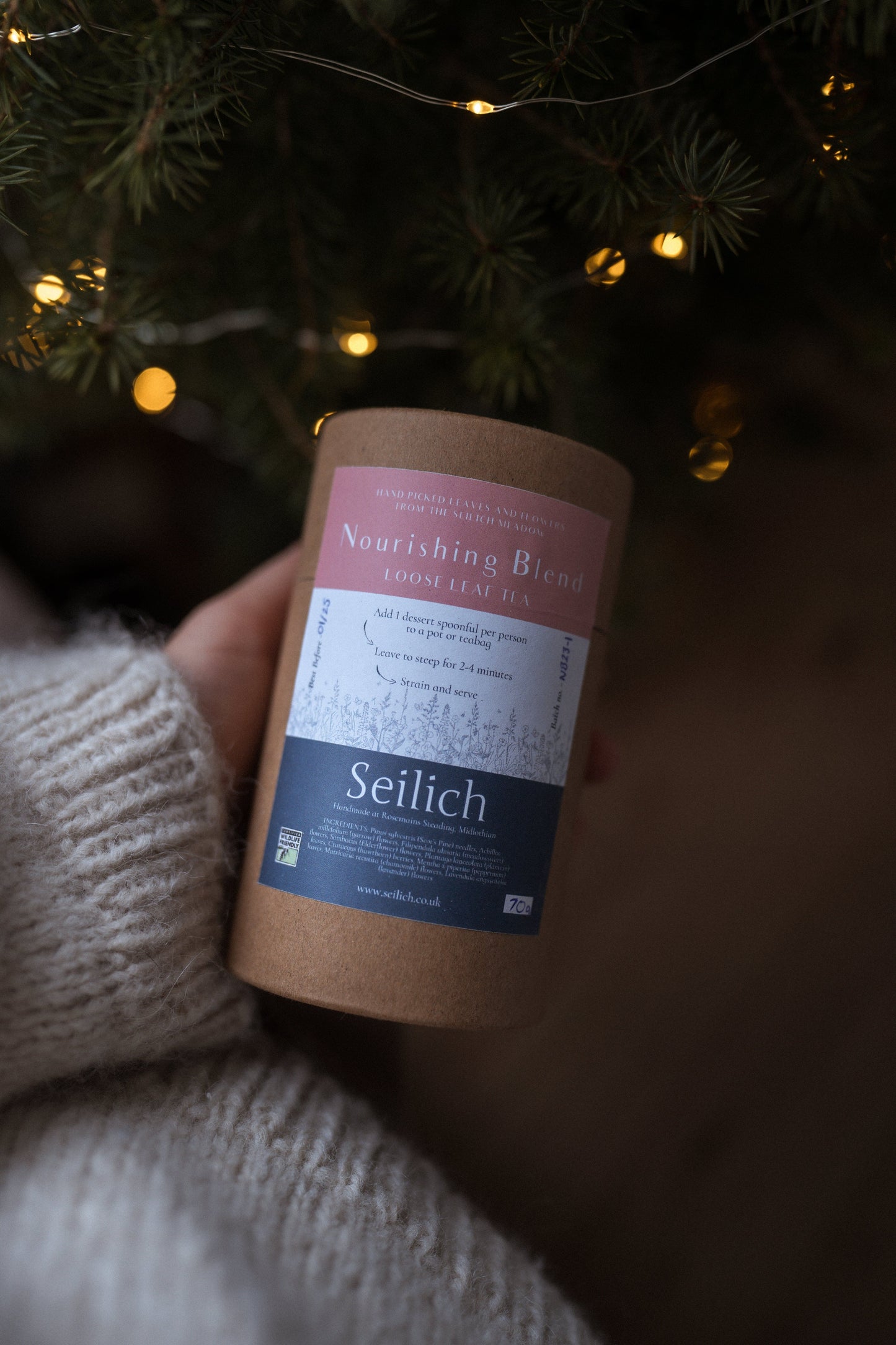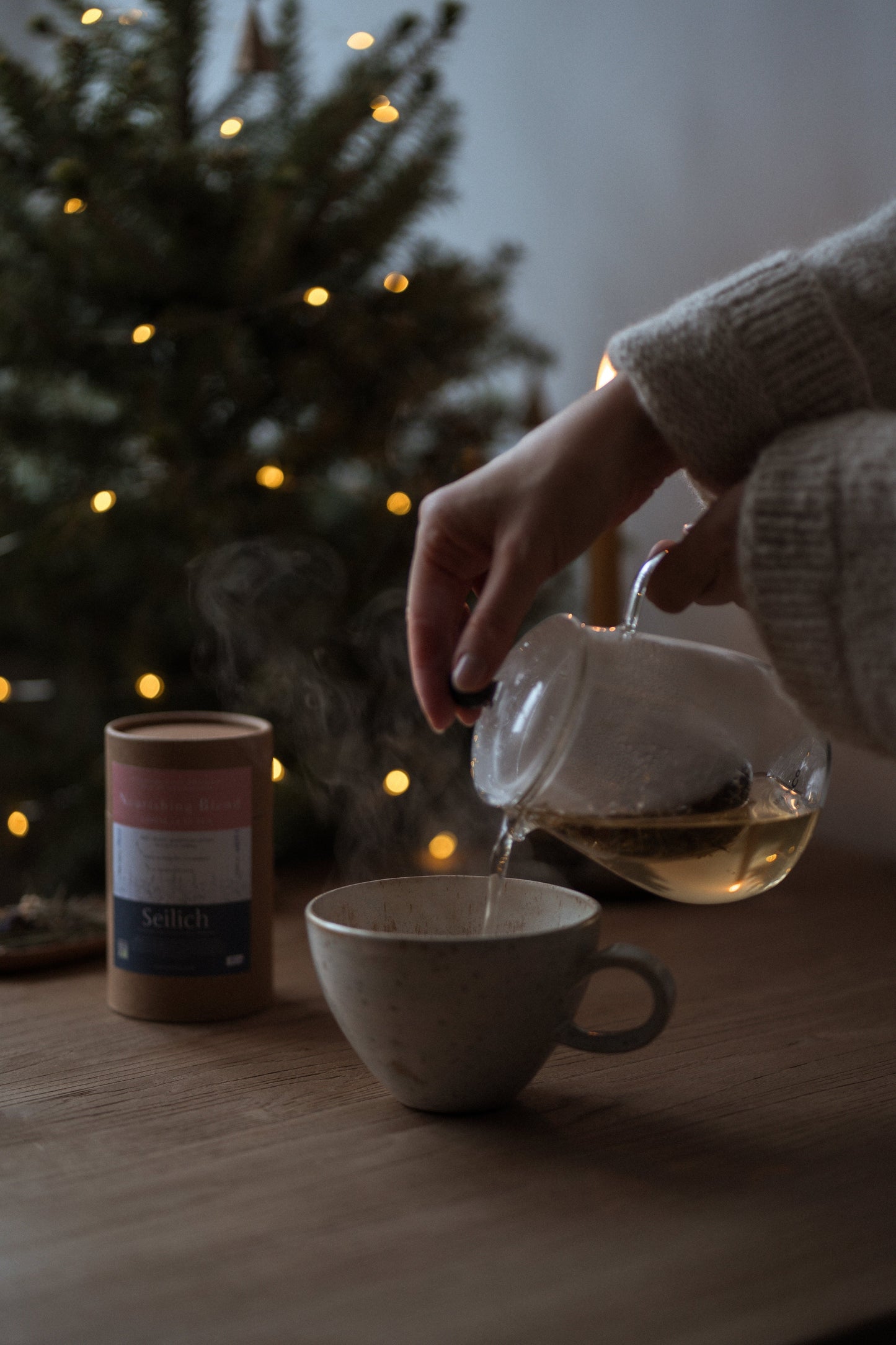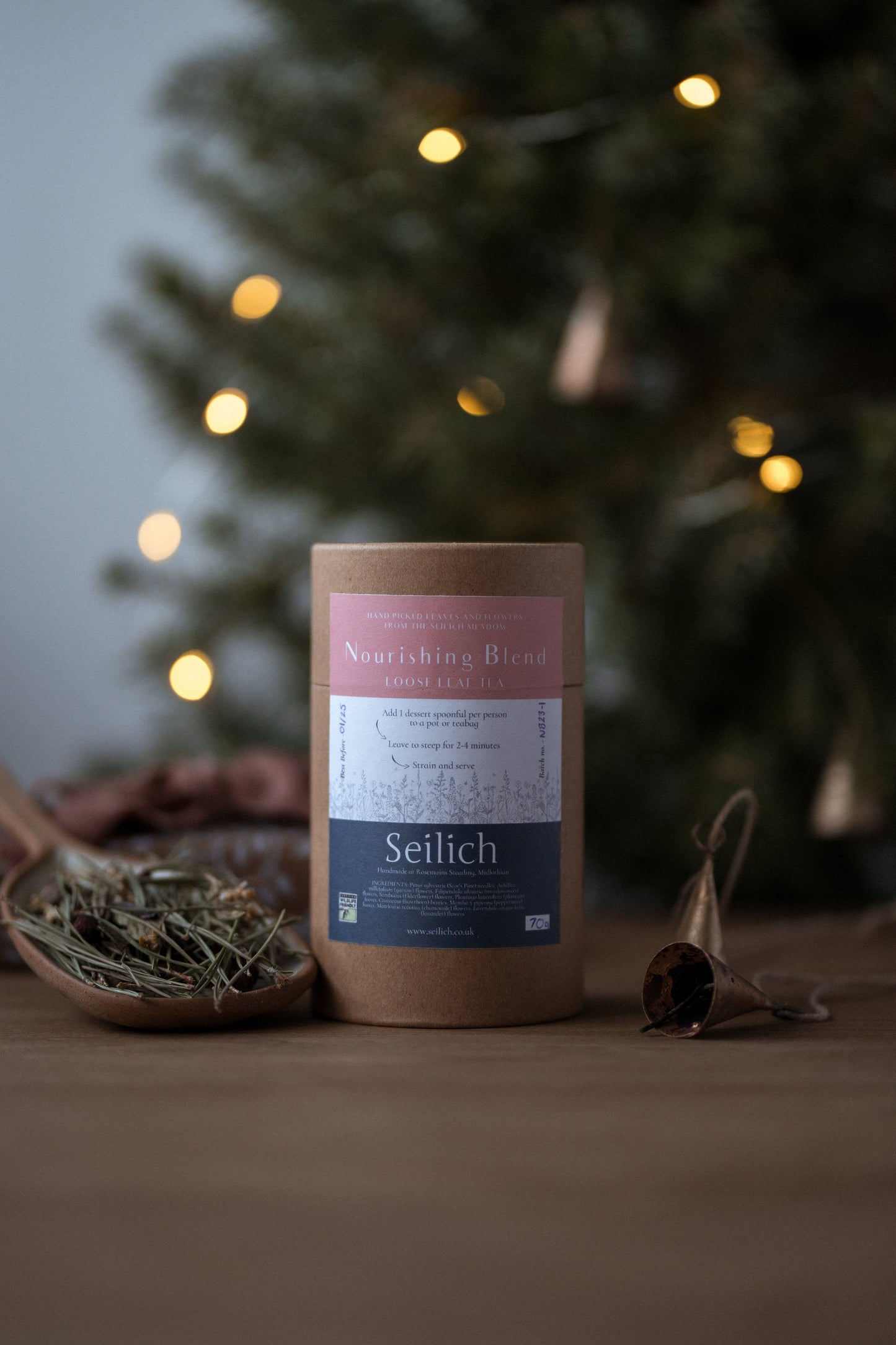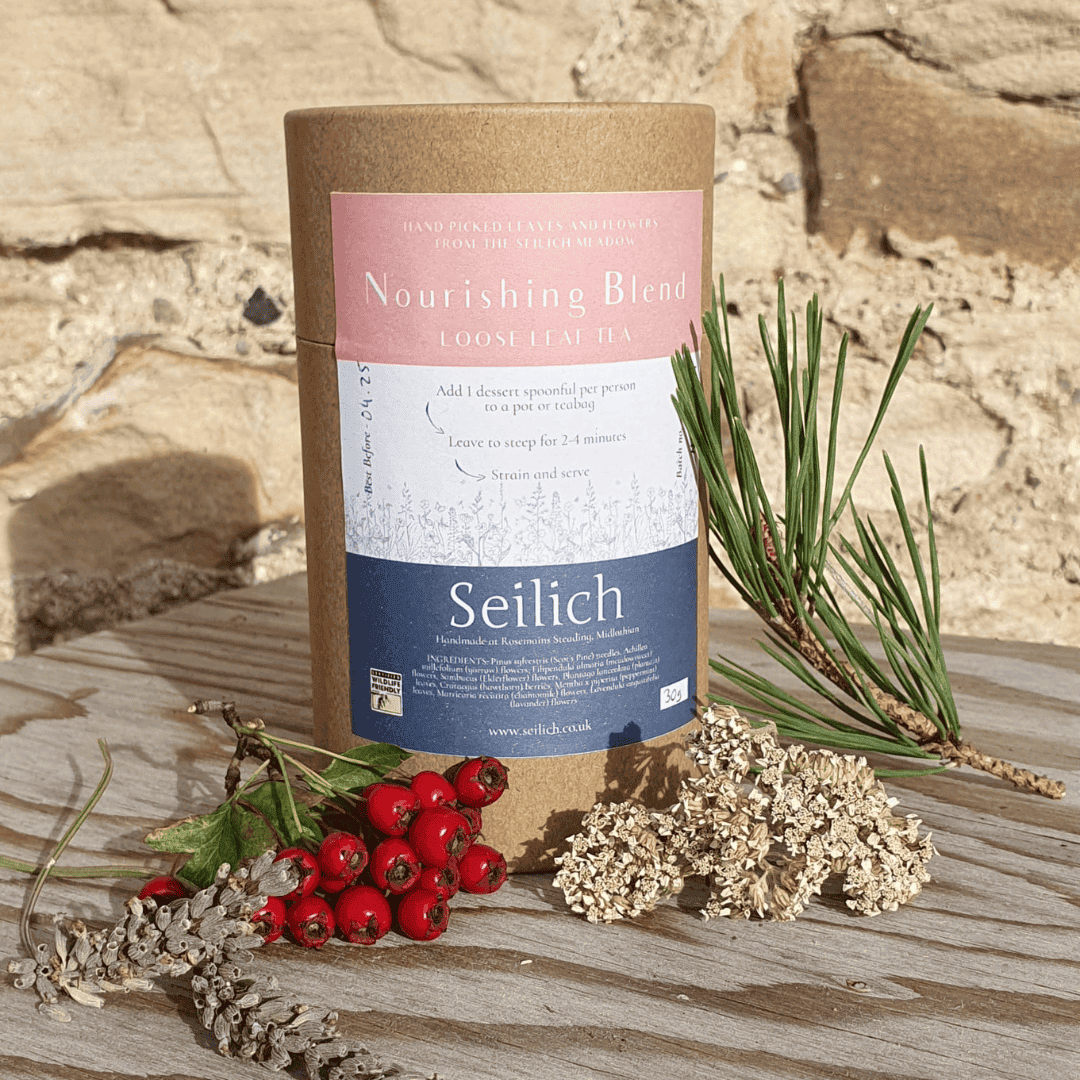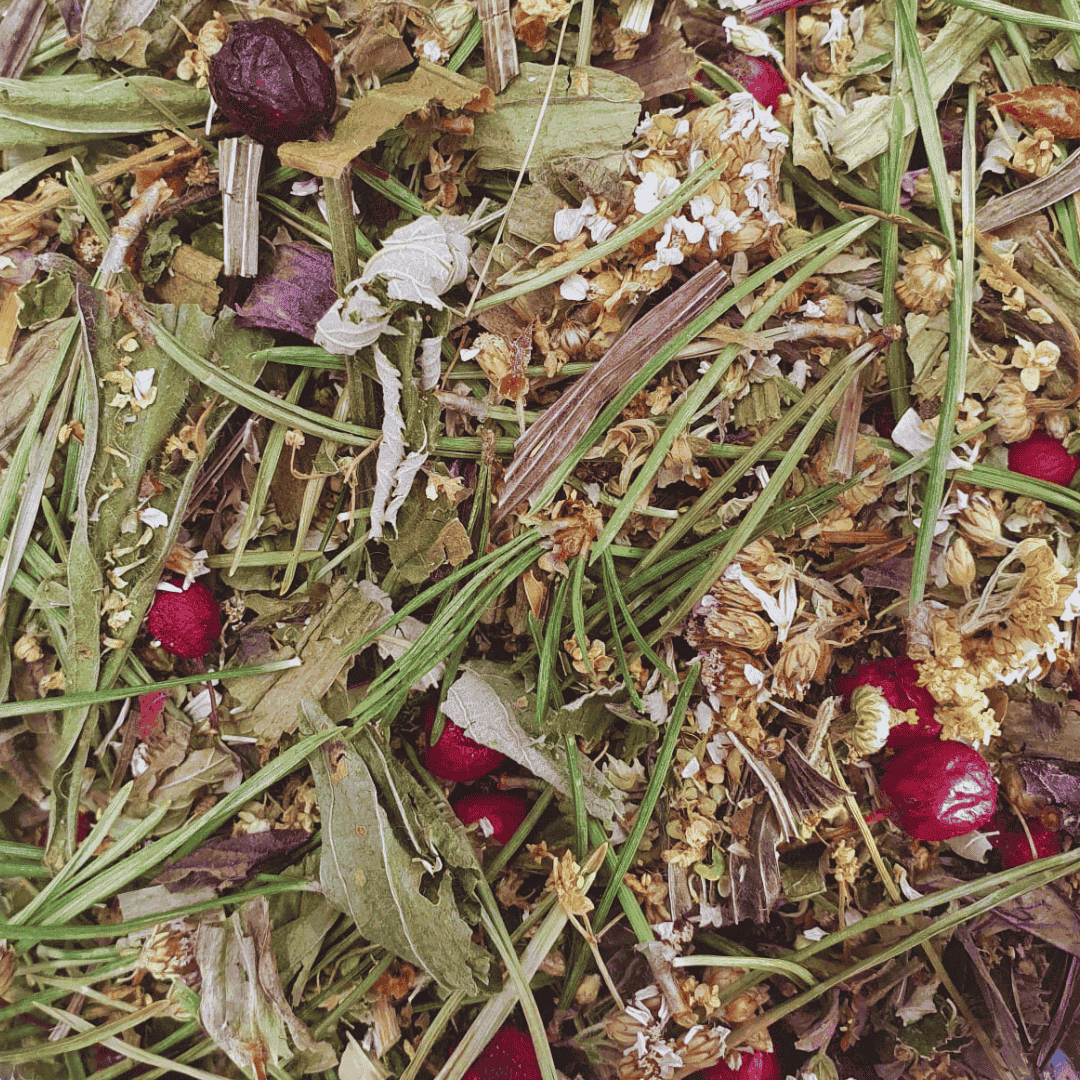 Why choose meadow grown skincare?
Wildlife Friendly

We are very proud to be the first company to have received a Wildlife Friendly certification in the UK across our whole product range.

Made Sustainably

Our products are organic, sourced in the UK, low carbon and we have an average sustainability score of 9 values and above.

Recyclable Packaging

All our packaging is recyclable with the exception of pump tops - keep hold of them and reuse on your next purchase.

Circular Growth

We are passionate about reinvesting as we grow - the more botanical products we can sell, the more meadows we create to produce them.