Regular price
Sale price
£12.00 GBP
Unit price
per
Sale
Sold out
Product Description

Certified Wildlife Friendly Botanical Skin Care

An aromatic lip balm packed full of meadow grown botanicals to keep your lips soothed, healthy and super-hydrated.

Healing : Soothing : Repairing

This very special botanical lip balm is made from locally collected beeswax, cold pressed UK grown honesty oil, meadow grown botanicals (including chickweed, dandelion, plantain and chamomile), with extracts of yarrow and peppermint. These botanicals have been chosen for their ability to moisturise, heal and soothe, leaving lips (and other dry/sore bits!) healthy, protected, and soft.

This product is Certified Wildlife Friendly as the ingredients have been grown in our wildflower meadows which are created first and foremost for nature conservation.


20ml
More info

This wonder balm is packed full of botanical extracts, left to infuse the nourishing honesty oil for at least 4 weeks to allow their precious compounds to gently transfer from plant to oil. Botanicals used in this lip balm include calming chickweed, regenerating dandelion, healing plantain, soothing chamomile and nourishing yarrow. In addition, the addition of peppermint extract will stimulate blood supply to the lips while yarrow gives an extra nourishing boost.
How to use

Suitable for all skin types.

Directions for use: Apply to lips as and when required.
Ingredients

Yarrow – this hedgerow herb has been used for centuries to heal the skin due to its soothing, antimicrobial and pain relieving properties. It will significantly accelerate the healing process and is therefore an excellent ingredient to promote healing of chapped lips. The power of this plant to repair and rejuvenate damaged skin cells cannot be overestimated.

Chickweed – this seemingly insignificant 'weed' packs a punch when it comes to skin healing and rejuvenation due to its anti-inflammatory, antiseptic and antifungal properties. It is used to treat a variety of skin complaints, particularly damaged and infected skin, and therefore makes an excellent addition to this lip balm!

Plantain – the leaves of our native plantain (not to be confused with the banana like plantain native to India) offer so many benefits to the skin; it is known to soften and soothe, promote skin regeneration, heal wounds and is also antibacterial.

Beeswax – when we started Seilich, we wanted to produce products that we're 100% vegan, however we also wanted to make products using locally sourced ingredients. When it came to sourcing a wax for our lip balm it very quickly became obvious that is was impossible to find a botanical wax that was sourced in the UK, whereas a very lovely local bee keeper had an abundance of beeswax we could use. It was at this point that we realised we'd have to prioritise our priorities!

Using locally produced ingredients is so important to us, in ensuring our products have a low carbon footprint and enabling us to ensure that the ingredients we use are fresh and produced to the highest standards… and it just so happens that beeswax is an amazing addition to skincare, being lubricating and softening, reducing water loss from the upper layers of the skin, moisturizing and protecting. In addition, it is anti-bacterial and anti-inflammatory and high in vitamin A.

Other ingredients: Beeswax, Cetyl alcohol, honesty oil, Chickweed extract, Dandelion extract, Plantain extract, Chamomile extract, Yarrow extract, Vitamin E, Peppermint extract
View full details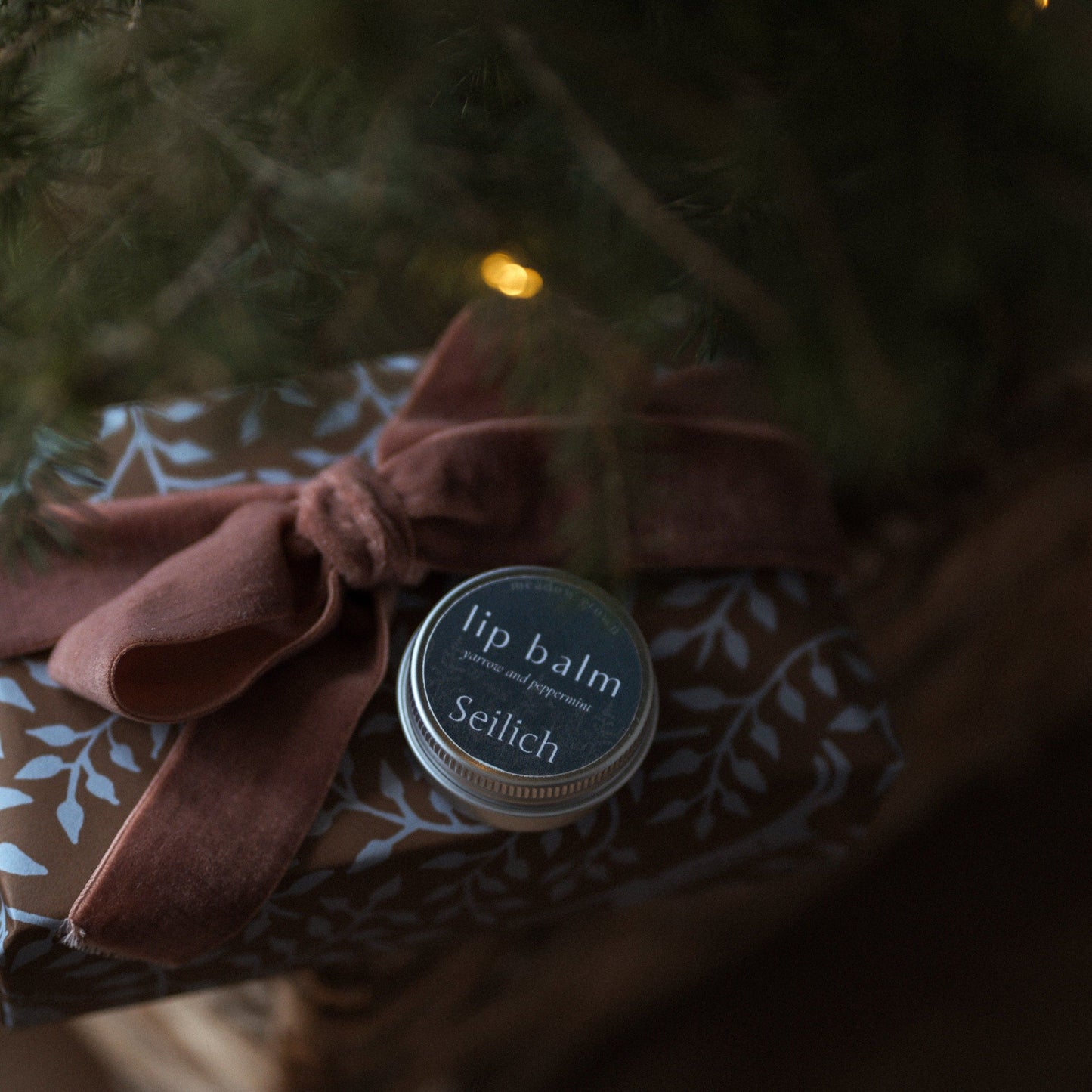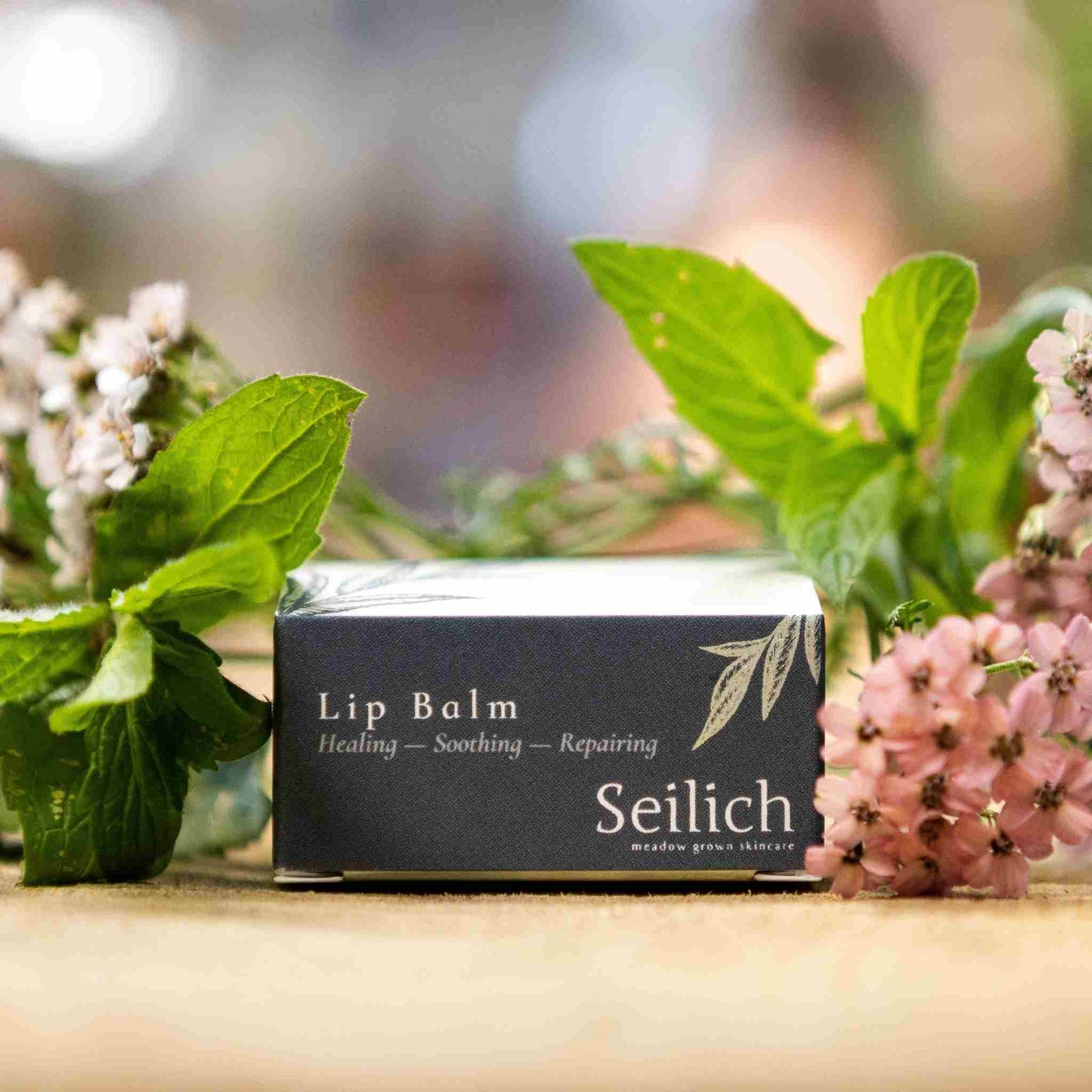 Why choose meadow grown skincare?
Wildlife Friendly

We are very proud to be the first company to have received a Wildlife Friendly certification in the UK across our whole product range.

Made Sustainably

Our products are organic, sourced in the UK, low carbon and we have an average sustainability score of 9 values and above.

Recyclable Packaging

All our packaging is recyclable with the exception of pump tops - keep hold of them and reuse on your next purchase.

Circular Growth

We are passionate about reinvesting as we grow - the more botanical products we can sell, the more meadows we create to produce them.