Regular price
Sale price
£16.00 GBP
Unit price
per
Sale
Sold out
Product Description

Certified Wildlife Friendly Botanical Skin Care

Hydrosols contain small amounts of essential oils as well as water soluble botanical compounds. They are gentle, safe, easy-to-use and can be used neat on the skin.

Toning | Refreshing | Hydrating

Wild Rose (Rosa rugosa) AROMA: sweet/floral.
PROPERTIES: refreshing, hydrsting, cleansing, soothing, toning, slows down the skin aging process, purifying, balancing, astringent. Suitable for all skin types.
ENERGY: uplifting, refreshing.
More info

Our hydrosols are made from plants grown in our wildflower meadow and distilled by us on site in small batches. All our hydrosols are certified Wildlife Friendly due to the nature enhancing farming practices we use. Although we use organic growing practices we are not yet certified organic. We distil the hydrosols in small batches on site, with the plants going from the field into the still within minutes of being harvested!
Each hydrosol will only be available for a short window of time as we are careful to only harvest our plants when they are at their peak. Please select from those in stock. Note: All hydrosols are unpreserved and therefore have a short shelf life. Use within 3 months of their creation date.

How to use

Directions for use: Hydrosols may be used in many ways (e.g. as a facial toner, face mist, body spray, room mist, energy mist, linen spray, pillow spray, skin treatment or foot soak) depending on their properties.

Ingredients

Hydrosols contain small amounts of essential oils as well as water soluble botanical compounds. They are a pure plant product, made through the process of distillation.

View full details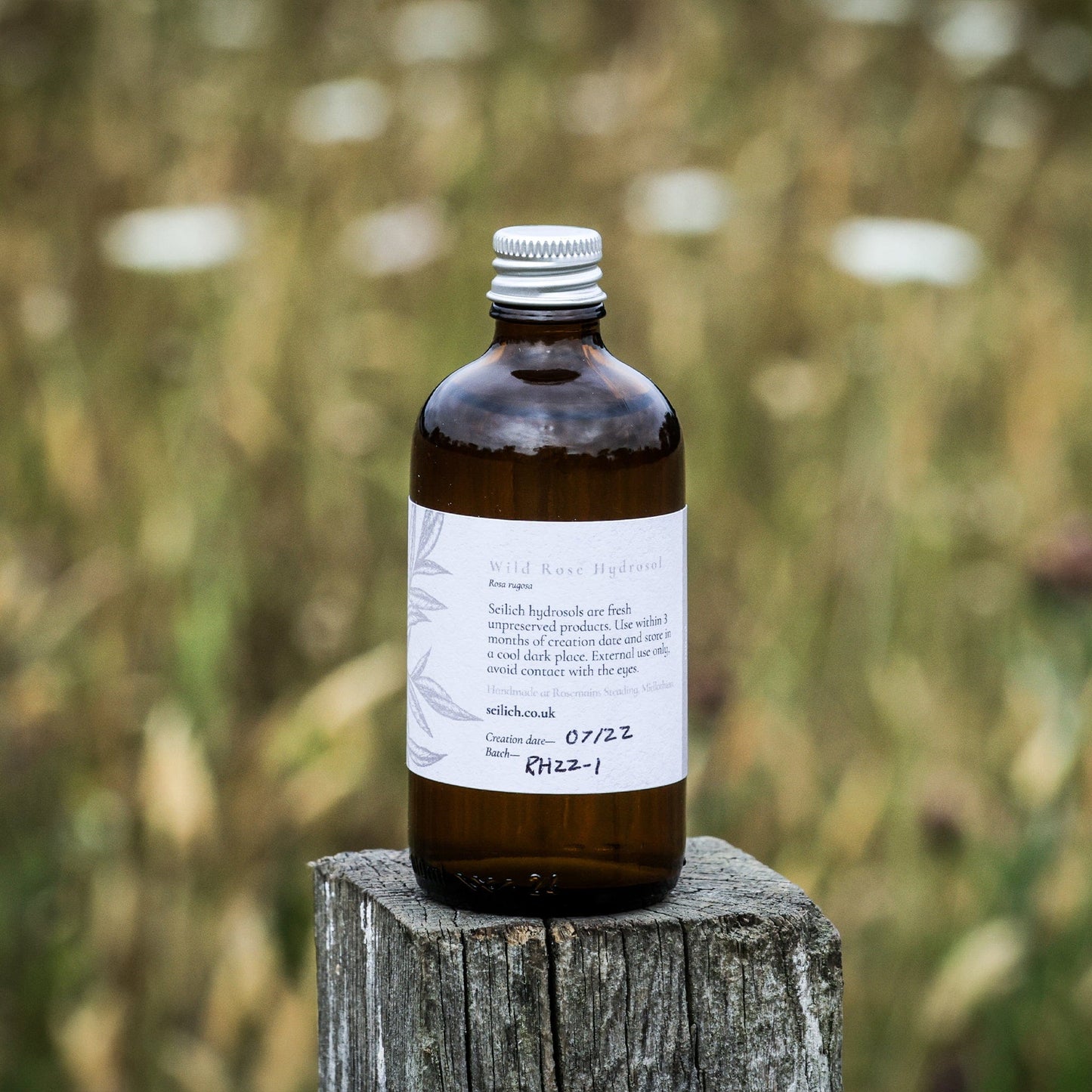 Why choose meadow grown skincare?
Wildlife Friendly

We are very proud to be the first company to have received a Wildlife Friendly certification in the UK across our whole product range.

Made Sustainably

Our products are organic, sourced in the UK, low carbon and we have an average sustainability score of 9 values and above.

Recyclable Packaging

All our packaging is recyclable with the exception of pump tops - keep hold of them and reuse on your next purchase.

Circular Growth

We are passionate about reinvesting as we grow - the more botanical products we can sell, the more meadows we create to produce them.